Pro Fish Women
Pro Fish Men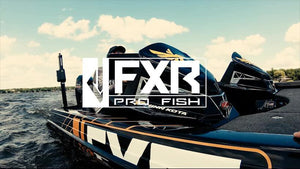 FXR
FXR Pro Fish gear is designed by anglers for anglers.
We are proud to feature the Sunshield 50+ UPF Collection:
Designed for hot weather and high exertion, our Sunshield 50+ UPF Collection is the must-have in sun protection for the warmest conditions and long days spent on the water. Providing maximum breathability, quick drying, moisture management, and scent control with an antimicrobial odor-resistant finish to keep you cool, comfortable, and protected from sun up to sun down. Allowing you to focus on making your next cast and chasing your passion out on the water.